Industry commentators cite 'a representation problem' in the insurtech market – but how has this come about and what can be done to redress the gender balance?
According to Aviva's chief innovation officer, Ben Luckett, "female entrepreneurs currently lead just 4% of UK tech startups", reinforcing the common industry-wide perception that there is a disproportionate lack of female founders and chief executives in the insurtech sector.
Katie Palencsar, Anthemis Group's managing director and global head of venture studio, agreed with Luckett's sentiment – she told Insurance Times that "there is a representation problem within [insurtech and startup] firms".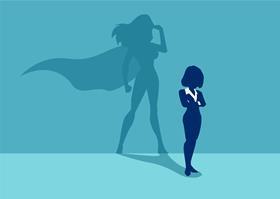 This is something she is seeking to rectify through Anthemis Group's Female Innovators Lab Fund, a programme jointly launched with Barclays in September 2019 that seeks to support and invest in female tech entrepreneurs.
Aviva also wants to improve female representation in the insurtech market – the insurer invested $10m (£8.7m) in the Female Innovators Lab Fund in September 2022 and it is also a signatory of the UK government's Investing in Women Code. Launched in July 2019, this is a commitment by financial services firms to improve female entrepreneurs' access to tools, resources and finance.
Luckett continued: "We're interested and keen to support female founders in the ecosystem.
"When we look at statistics, there are less female founded companies and pitches. This is replicated in venture capital firms as a lot of them are run by men, so people tend to want to invest in someone that looks like them – obviously that needs to change.
"It's a reflection right through the system where there's not enough balance in founding teams."
However, he added that female founders often outperform their male counterparts.
Palencsar, meanwhile, feels that the current macroeconomic climate could present an opportunity for female insurtech founders.
She said: "With this economy, what we are going to see is founders that are resilient who are going to come up with some interesting businesses to meet the needs of the times."
Preconceived ideas
One individual that has fought representation issues surrounding female leaders is Janthana Kaenprakhamroy, founder and chief executive of MGA Tapoly.
Kaenprakhamroy explained that because she grew up in a traditional Thai family, she was not encouraged to pursue a career.
She said: "I was seen as less because I didn't conform to the traditional [Thai] values. Having said that, my family now has a much better understanding and are more supportive of women generally because I have shown them the possibilities."
Kaenprakhamroy added that it is "not new news that women are underrepresented in insurance and other male dominated areas of the tech industry".
She continued: "I believe that social and cultural aspects from families, companies and broader society have a lot to do with the way we form our expectations and see the world.
"This creates unconscious bias that leads women to pursue certain careers that we perceive to be more suitable for us. At a company level, many insurers have started to recruit more women, but more is still needed to be done to promote the recruitment and promotion of women in insurtech."
Palencsar noted: "You cannot be what you cannot see."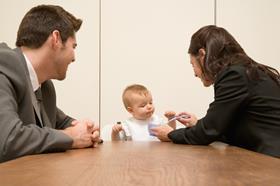 Juggling work and family
Often, women seeking to further their insurtech careers also have traditional gender role stereotypes and family commitments to contend with as well – this can make it more tricky to establish a startup.
For example, Laura Drabik, chief evangelist at insurance software firm Guidewire, told Insurance Times: "I think what happens is [men] have a supportive partner and they are able to take [career] risks that their partner [then] cannot take.
"From experience, the biggest hit to my career was having a family – it took me out of the running for five years. I felt like I was not able to compete because I did not have 100 hours to invest in the job [and I was not able to] work weekends.
"When a woman is deciding on her career, she has a couple of paths that she can take. If she's thinking of having children, it's incredibly challenging to take on housework, childcare and then also lead a team."
Because of the difficulty in managing these numerous spinning plates, Drabik believes that many women take themselves out of the running for c-suite positions – at least until their children reach a certain age.
Drabik and her husband shared child rearing duties and housework, which spread the burden of managing their work and home life.
In these situations, this is where "the broader ecosystem and investors" can help, added Luckett, because "when you are in a startup it can be pretty intense" – especially when being balanced with a burgeoning family life.
Need to see it to believe it
For Drabik, improving the representation of women in technology jobs requires more education.
Drabik explained: "We need to start with girls – that's what [global non-profit organisation] Girls in Tech does. We get in early and help advocate for [more] women in science, technology, engineering and mathematics (stem) [roles]. I also run hackathons with young girls in high school and university – we have got to get them at that age before they choose certain paths."
Hackathons are social coding events that bring computer programmers together to improve upon or build new software programmes.
Luckett agreed that talking to students early about careers in financial services is key. "Helping women and girls understand what opportunities exist early on is important - I am pretty passionate about it and want to do more," he said.
For Drabik, it is also important for women and minority groups to see someone like themselves in senior positions, to believe it is achievable.
However, there is some positive news amid the challenges around representation.
An article by professional services firm Deloitte, published in April 2022, found that approximately one in four leadership roles at large global tech firms will be held by women in 2022 – although not an impressive stat on the face of it, this actually marks a four percentage point improvement compared to 2019.
Furthermore, Deloitte noted that the representation of women in tech jobs at large technology firms is "slowly increasing" – in 2022, this number climbed to 25%, demonstrating an 11.7% increase since 2019's figure of 22.4%.
PASS NOTES
What support is available for early stage insurtechs?
Howden Group created its own incubation hub for insurance startups in June 2022 - this is led by Tokio Marine Kiln's former head of innovation Tom Hoad. The hub aims to encourage new product development in the London market.
Guidewire, meanwhile, set up Insurtech Vanguards in October 2021, which is designed to support insurtech startups in property and casualty insurance.
Anthemis Group's Female Innovation Lab Fund is another support mechanism that provides financial backing and other assistance for female founders.
Which organisations are encouraging women to take up insurtech and technology jobs?
Girls in Tech is a non-profit organisation founded in 2007 by Adriana Gascoigne - it aims to close the gender gap in technology jobs. It currently has more than 60,000 members.
Similarly, Girls who Code is an international non-profit organisation that supports women in computer science.